When fall arrives at The Ford Field & River Club, the coastal breeze carries with it a refreshing crispness, setting the stage for a season of reconnection beneath the southern live oaks. Our Lowcountry atmosphere resonates with laughter and stories, as members come together to celebrate both time-honored traditions and those soon to be.
Imagine a weekend where the aroma of roasted oysters fills the air, parties and annual competitions commence and the melodies of live music set the mood. That's the essence of our much-anticipated Homecoming Weekend. But it's not just about the Lowcountry fare, outdoor fun or the music; it's about the memories being made. Our 25th "Silver Anniversary" Homecoming Gala at The Main House stands as a beacon of these treasured moments, where dancing and joy mark the promise of more incredible seasons to come.
As the humidity fades away and the cool, comfortable fall air settles in, The Ford's state-of-the-art Equestrian Center becomes a hub of activity. Children's laughter echoes as they enjoy pony rides and fun-filled photo ops, and the Ponies & Pumpkins event adds a touch of festivity to the season. Meanwhile, our Wild West Party pays homage to The Ford's rich equestrian heritage with an evening of bourbon, bluegrass and bonding — not to mention a mouthwatering feast prepared by Executive Chef Young.
The Ford's award-winning golf course, bathed in the gentle autumn light, beckons members with a love for sport to participate in a Homecoming Tournament and a Halloween "Tee" Party for the ladies. The feeling of community and thrill of friendly competition that surrounds each event can only be matched by the legacy of playing on a course designed by the legendary Pete Dye.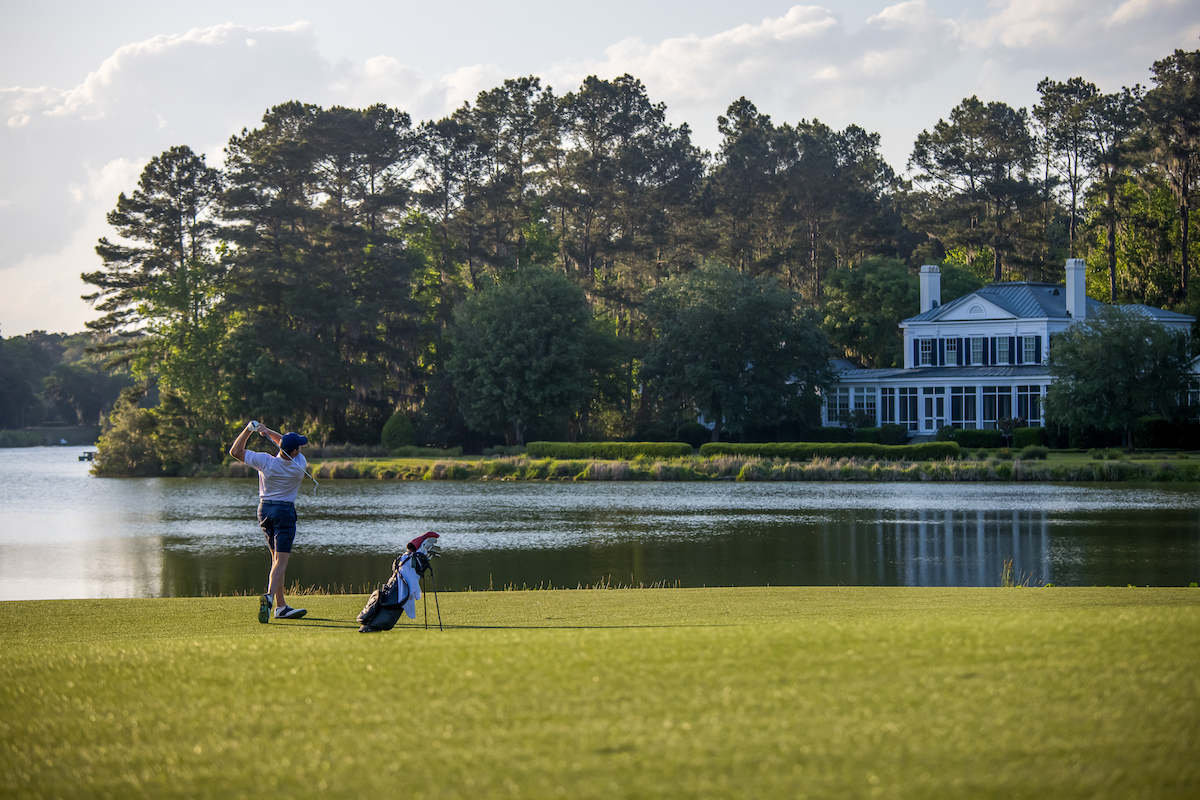 For those with a palate for fall's finer delights, the newly renovated Main House invites members to enjoy a Burgundy Wine Dinner. Executive Chef Young will be serving curated menu items alongside wines from the famed Burgundy region of France — ensuring each pairing tells a story.
As the season matures, creativity takes center stage at the Seasonal Planting Party. Members, guided by a master gardener, craft vibrant displays of flowers and foliage that encapsulate their own personal style, as well as the essence of autumn.
At The Ford Field & River Club, every gathering, every celebration and every shared moment  reinforces our community's spirit of togetherness — no matter the season. We invite you to become a part of our story and discover the magic of The Ford through a Discovery Visit this fall.